It's that annual time of year when Martha Stewart's October issue arrives, San Francisco starts to warm up (briefly), and movie marathons begin to fluctuate between axe murderers and stories of the undead (usually told by Tim Burton). Halloween is coming!!! Stores have gigantic bags of candy, cheap costumes and cheaper decorations in stock. To celebrate the season, Madame Leona told me that there might be two or three Halloween focused posts in HelloKeltie's future.
As a fan of the Halloween season, with dreams of having an East Coast or Southern Halloween (almost as often as dreams of a British Christmas), I take my decorations for the season very seriously. Steering clear of the gory Spirit Halloween store gags and cutesy country clutter, my cauldron is full items that feel vintage, sleek, classic and creepy. In the least DIY post you have to look forward too, below is a selection of ready to go items to whet your appetite for the season. I hope it goes without saying, these don't all need or should be used together 🙂
Pumpkins are the reason for the season (maybe not, but they are e'rywherez). Bejewel them with some glitter and some beads and you got me

via Z gallerie
The best halloween puns are always on tombstones…

Via Potterybarn.com
This reminder of all the cat videos your friends post on Facebook. Paint him silver and I'm all over it

Via Grandin Road
You know I love a skull as much as the next guy, but these shot glasses are next level
via
Z Gallerie
For your Halloween Dinner party (foreshadowing a future post)

Via Department 56
Morticia Addams might be calling

via Target.com
Black white and green will be hot this year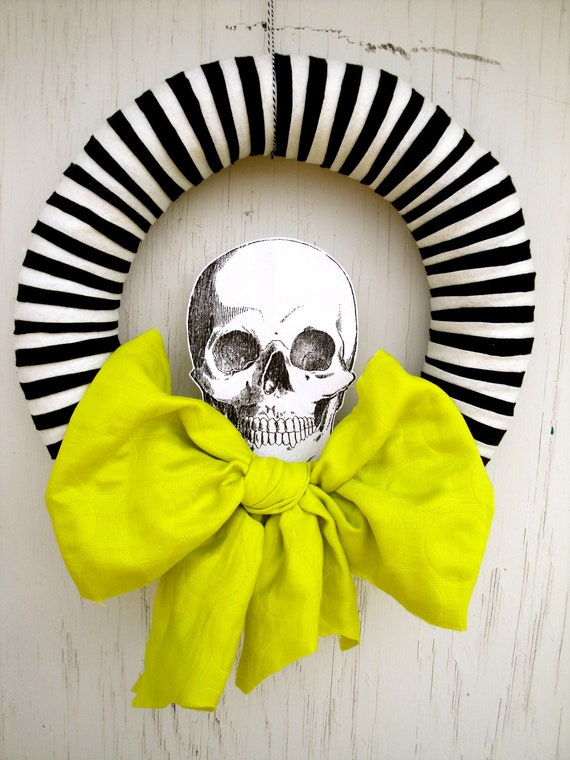 Via etsy.com
Preppy Halloween raven patterned napkins? Yes!

via Crate and Barrel
This serving bowl for your voodoo party

via Potterybarn.com
Chrome makes everything chic, like the innards of C-3PO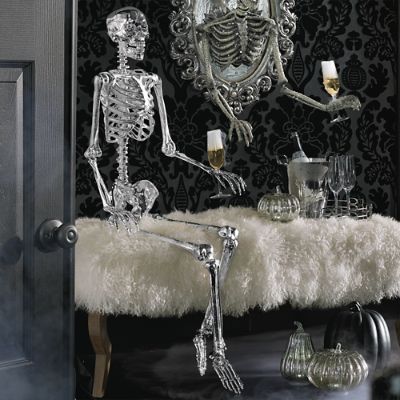 via Grandin Road
You might want to be weary of the punch at your Game Of Thrones Themed party

Via Potterybarn
(reviewing this post, I think I might have an affinity towards silver)